Animaze FAQ | Learn how to use Animaze by Facerig
Animaze Desktop: How can I customize the lighting?
Starting with February 2021, the Animaze app has included the option to customize the lighting in each one of your backgrounds to give your avatar a unique look that matches their setting! Use one of 7 presets (including Cyberpunk, Hell, or 3 point light), or create your own custom lighting setup with up to 4 lights.

Lighting presets
Here how you can do it:
First off, open the Animaze app and hit the Backgrounds button from the menu bar. From the Backgrounds window that will open, select the background you want to use (or go with the one you already have) and hit customize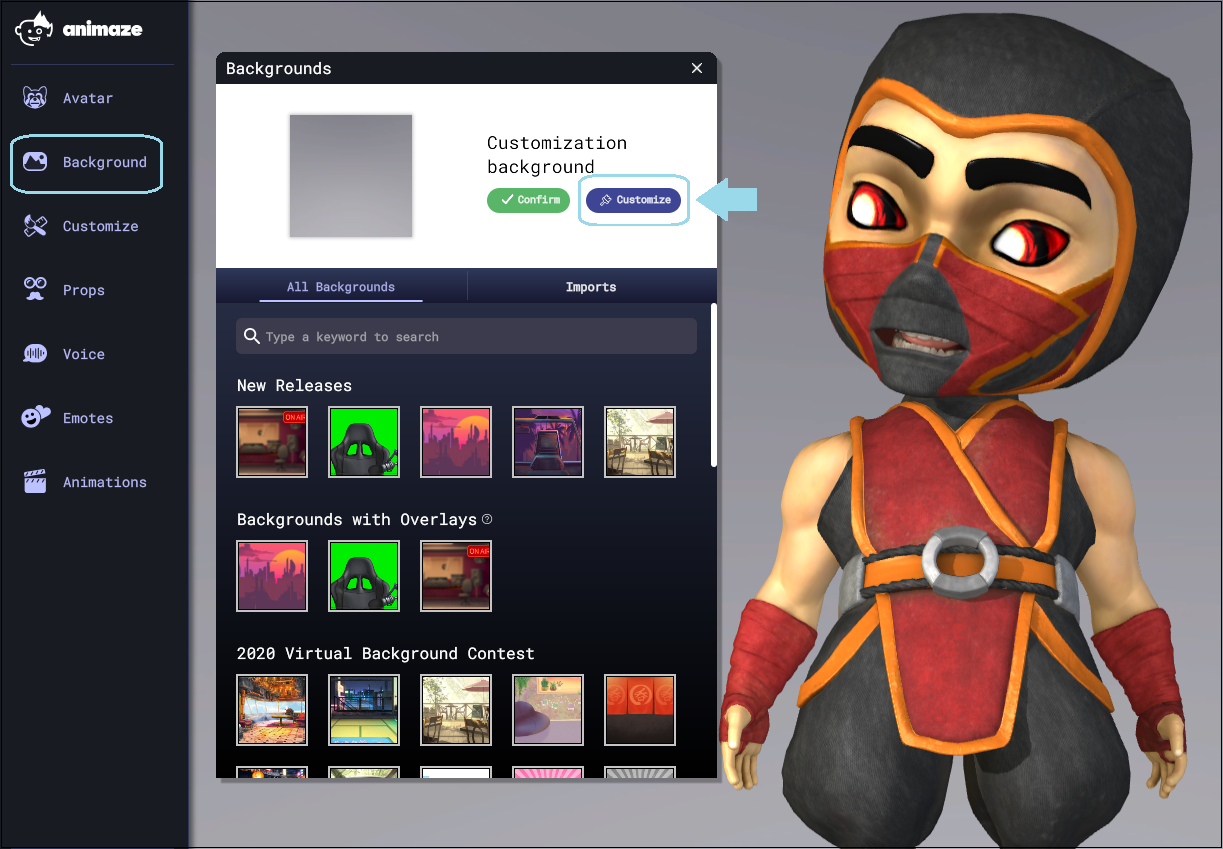 This will prompt the actual lighting customizations window to open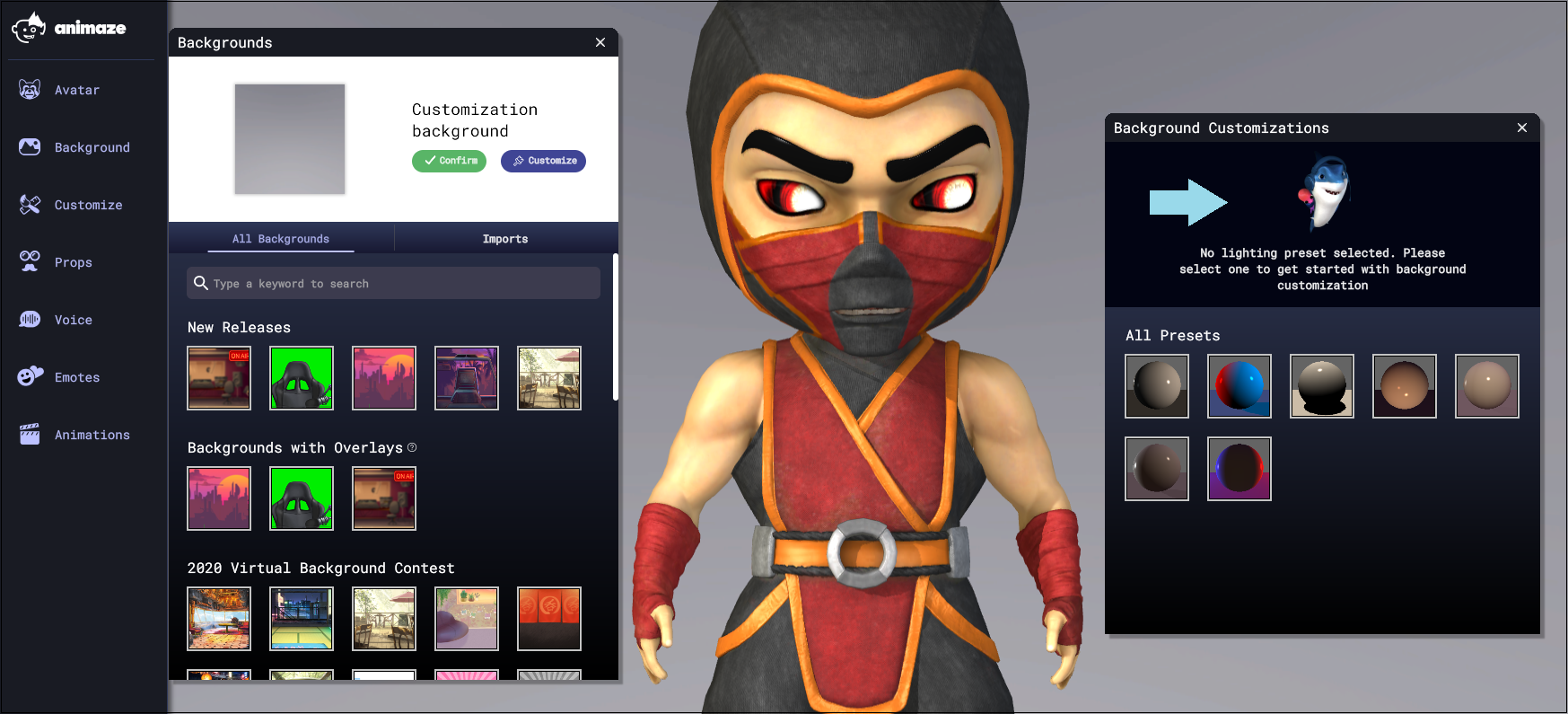 Here you can try each of them out to see which one best suits your avatar and your scene.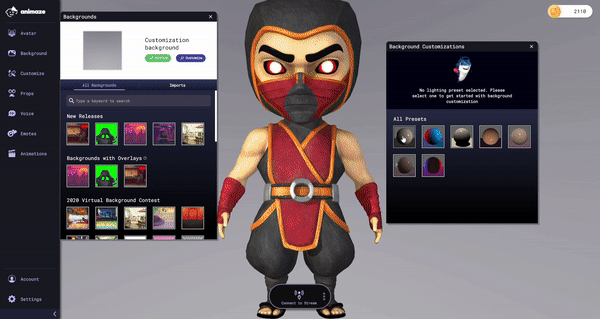 Once you've settled on one of the presets, you can also use the advanced customization to change the lights colours and intensities.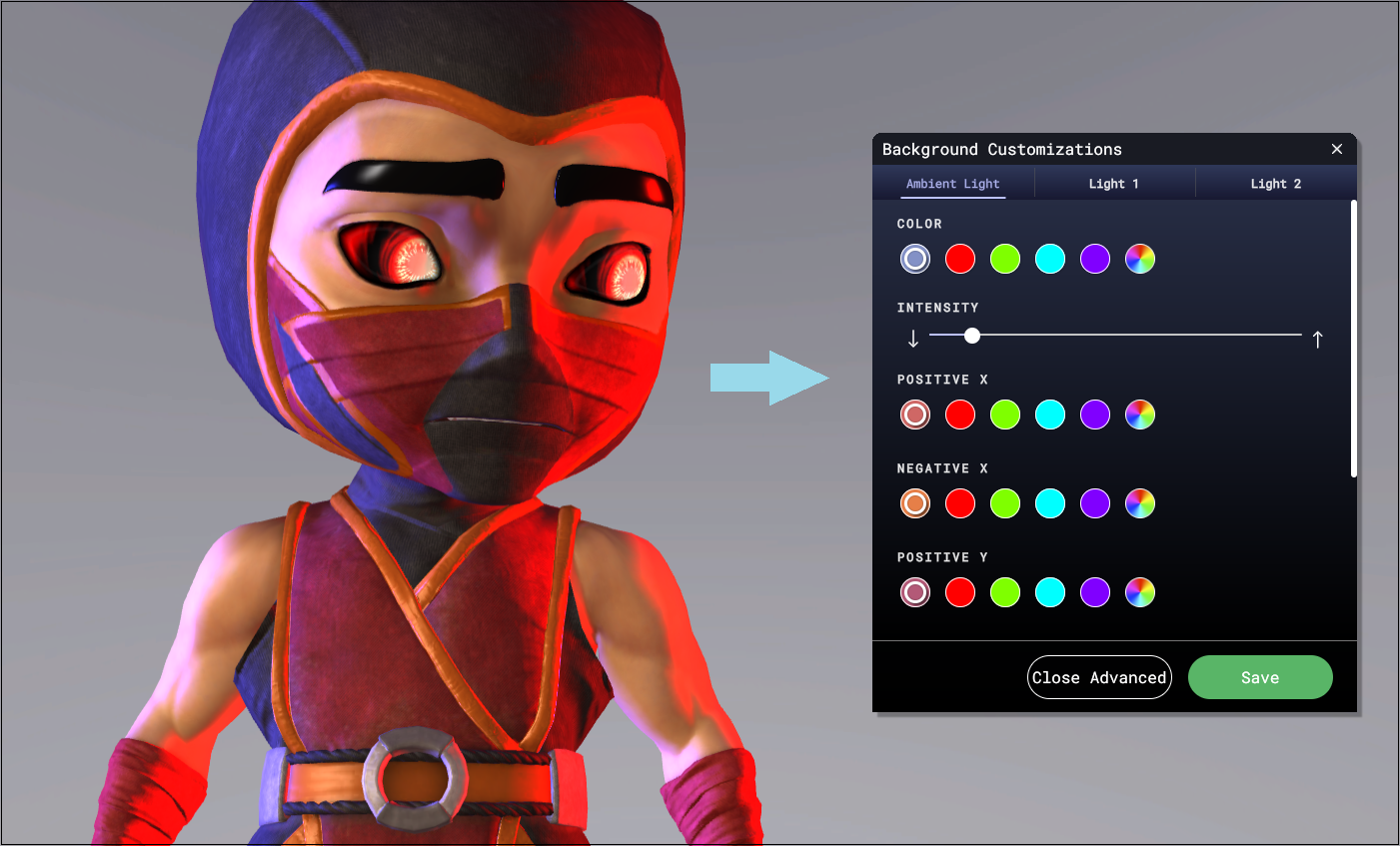 Finish off the customization by hitting the save button and enjoy your streaming with Animaze!