Animaze FAQ | Learn how to use Animaze by Facerig
Animaze Desktop: What is the best way to deal with facial tracking loss or lip-sync loss?
For the moment you when either of the two issues from above come your way, make sure you visit our FAQs regarding lighting setup and webcam setup in order to make sure that our facial tracker will have the optimal setup to capture your face and expressions.
In Animaze we recommend in order to get the best results to use a camera setup at either 1280x720 @60 fps . from the Settings menu->Video Graphics menu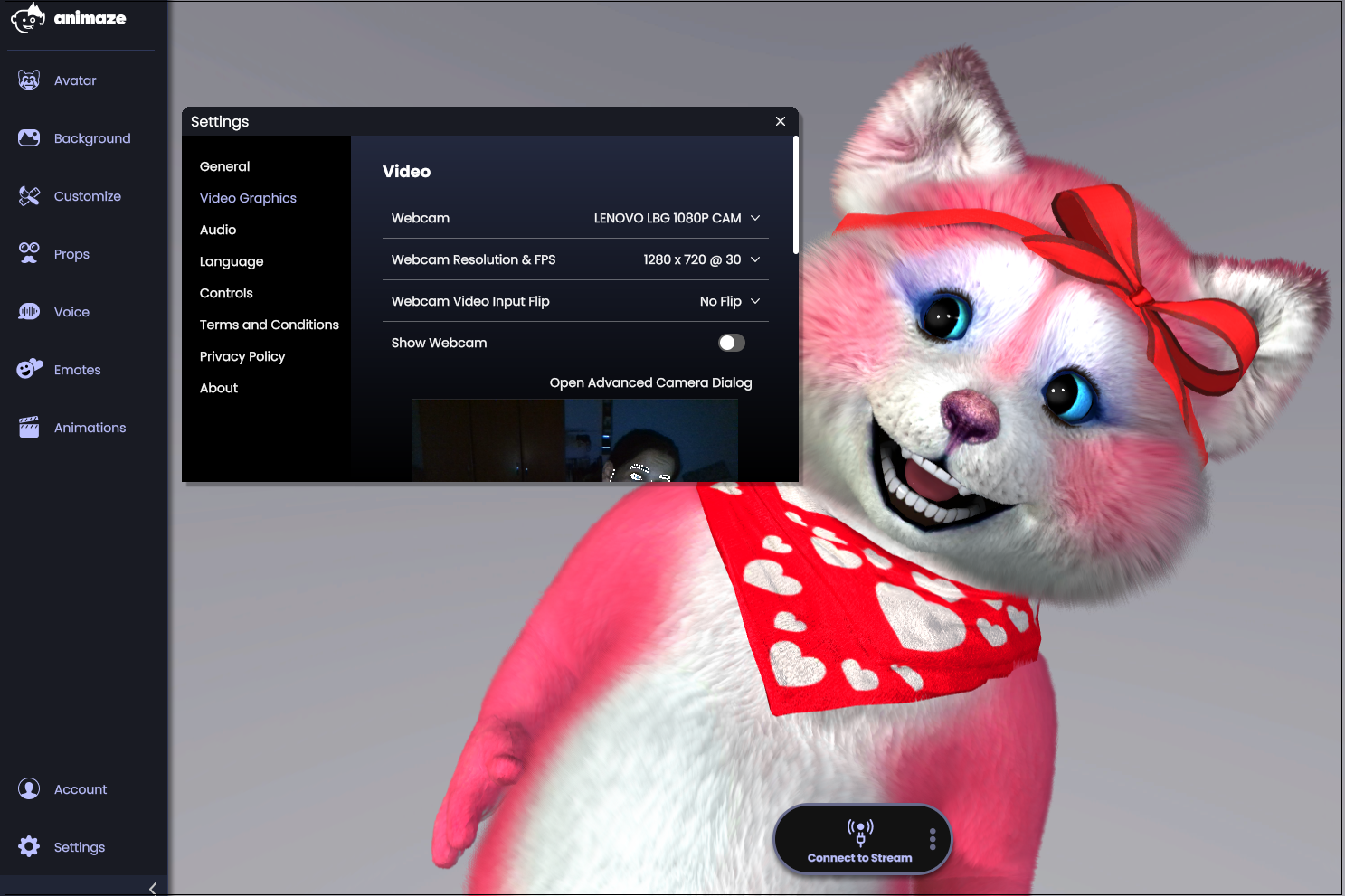 After that go to General Menu (also in Settings menu) and select to have active the 'High(60 fps camera)' Tracking profile and always remember to calibrate your avatar after activating these options.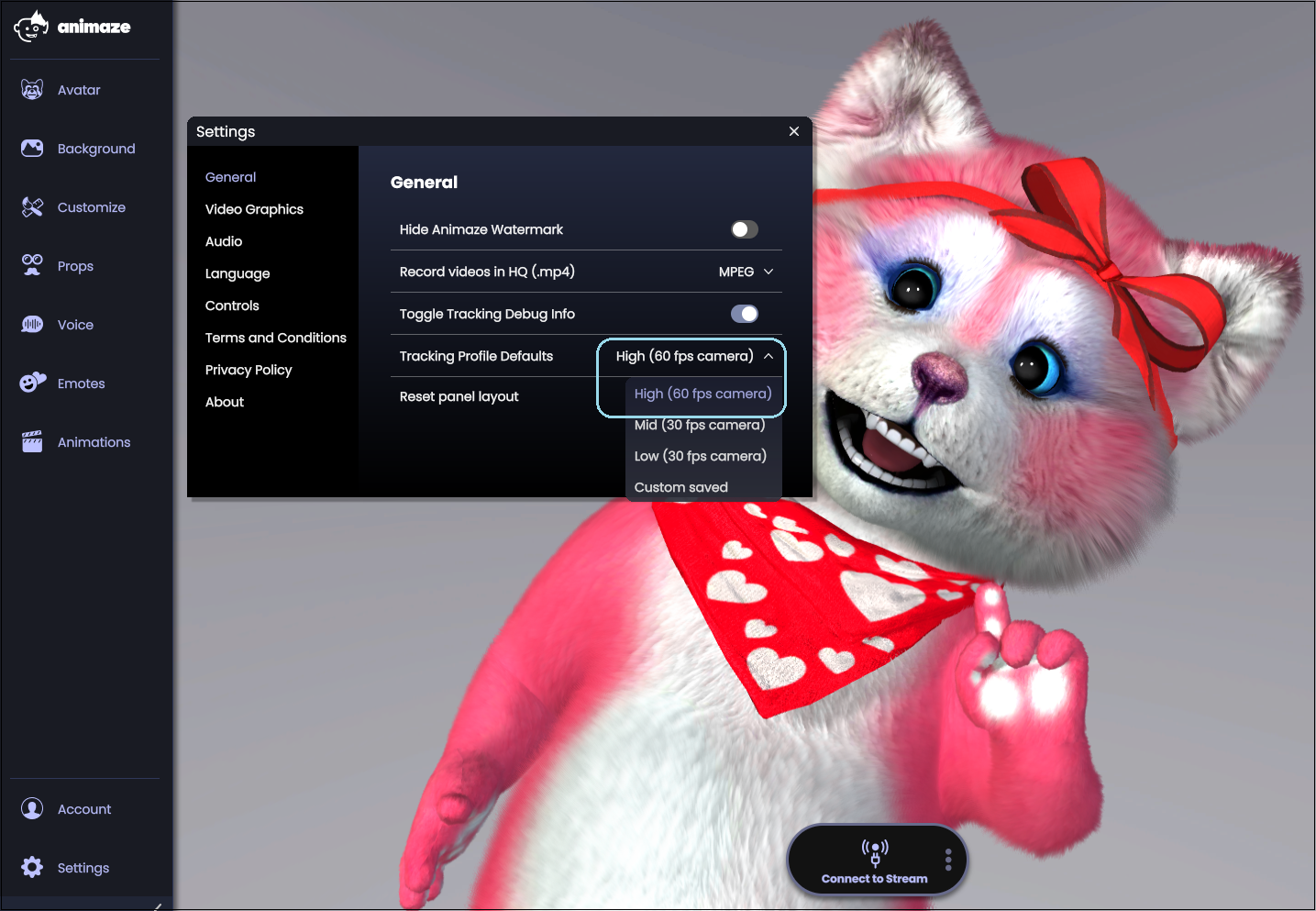 By enabling Global Keys option from the Settings->Controls panel, modifying if needed the key assigned for Camera Calibration, thus you will be able to always calibrate your avatar at a press of a button even when Animaze isn't on the screen.
Also for the moment another way to avoid such issues surfacing is by using Animaze Mobile app and connecting via iPhone Bridge to the Animaze Steam app, by using the technology made available through ARKit tracking is more accurate and its less prone to errors.