Animaze FAQ | Learn how to use Animaze by Facerig
Animaze Desktop: What is the best way to deal with facial tracking loss or lip-sync loss?
We have loads of tips and tricks for your tracking to be the best it can be, so make sure you visit our FAQs regarding lighting setup and webcam setup or how to connect your iPhone as a tracker for the Animaze app!
For the best results in Animaze, we recommend using a camera set up at 1280x720 @60 fps. You can do so by accessing Video Graphics > Settings from the app.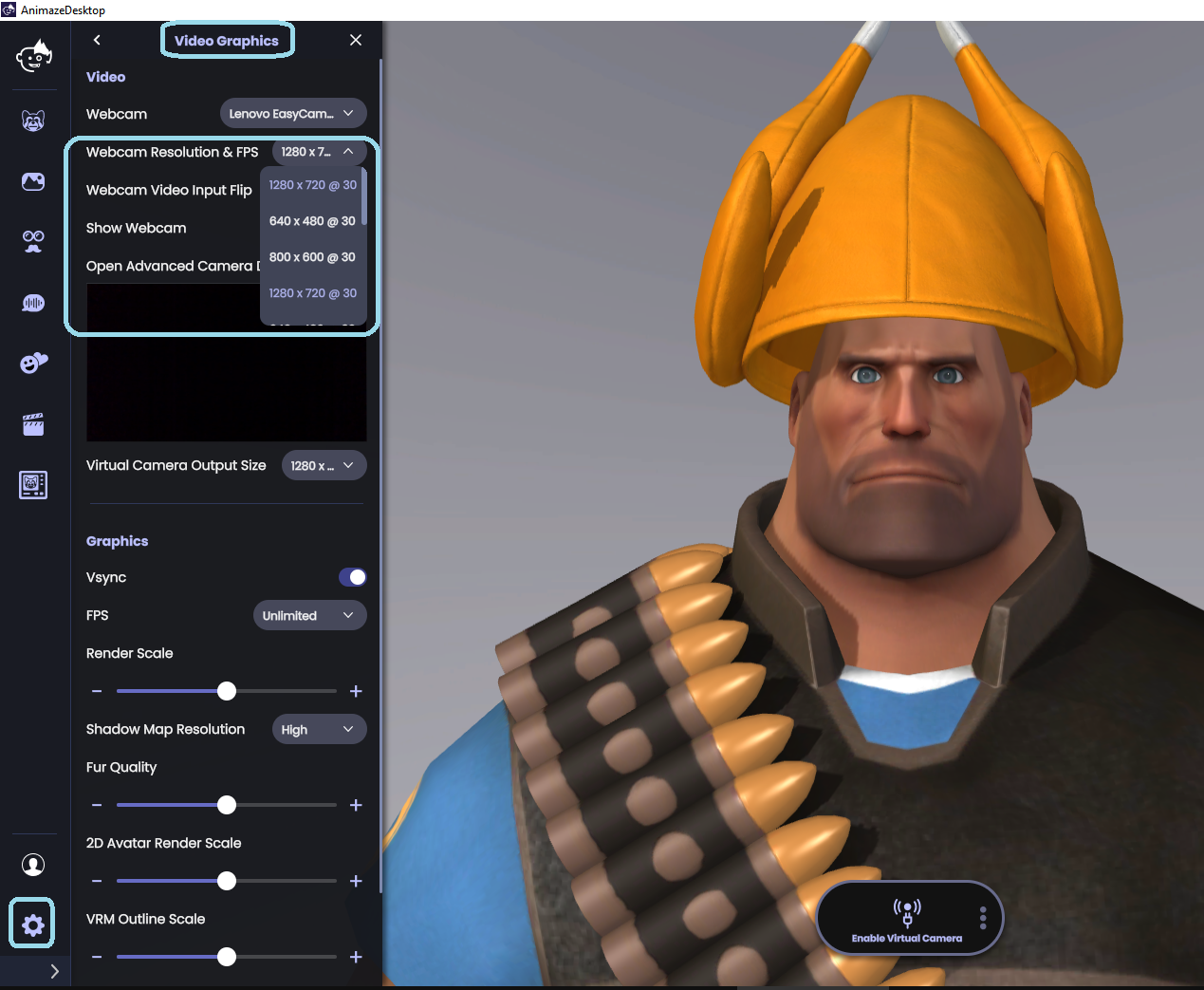 After that go to the Settings >> General Menu and select to activate the 'High(60 fps camera)'. Remember to recalibrate after changing this!