Animaze FAQ | Learn how to use Animaze by Facerig
Animaze Desktop: How do I use the iPhone as a tracker?
You can use your iPhone's camera as a web-camera for streaming or recording, by using the Animaze app on both your PC and iPhone. In order to pair them up, you will need to go through the following steps: 
1.  Make sure that both your PC and your iPhone are connected to the same WiFi network.
2. Open Animaze on your iPhone
3. Open the Settings menu, scroll down to Animaze PC - iPhone a Webcam and tap on Connect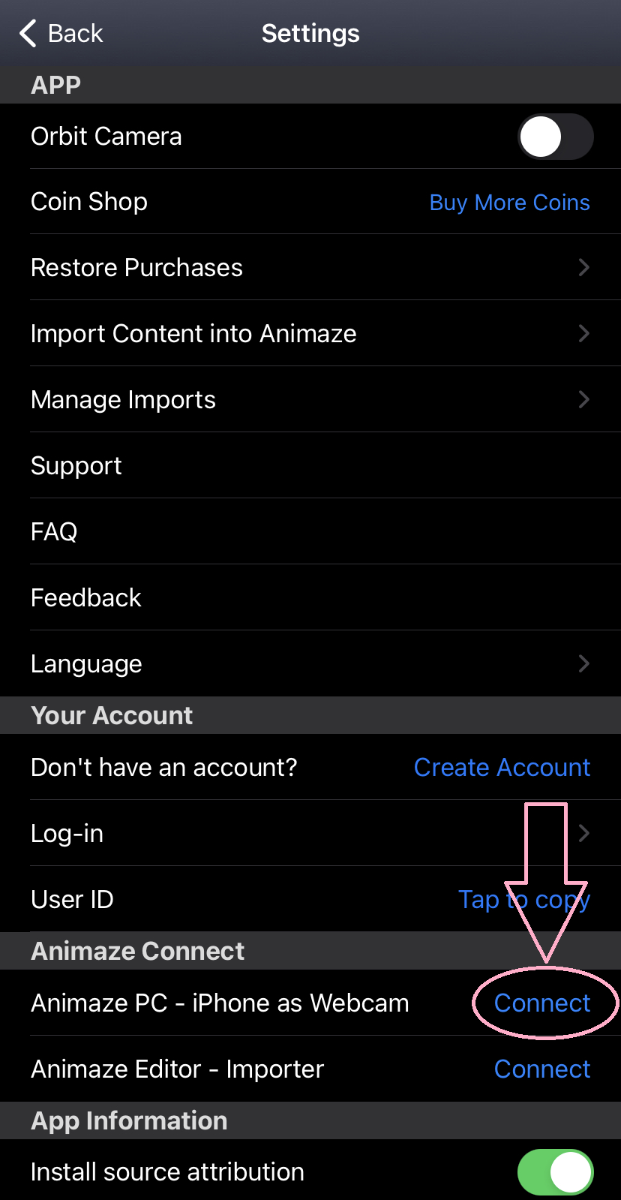 4. You will be asked to scan a QR Code from the PC app
5. To get this, launch the Animaze app on your PC
6. Click on Account icon and select iPhone Tracking from the expanded menu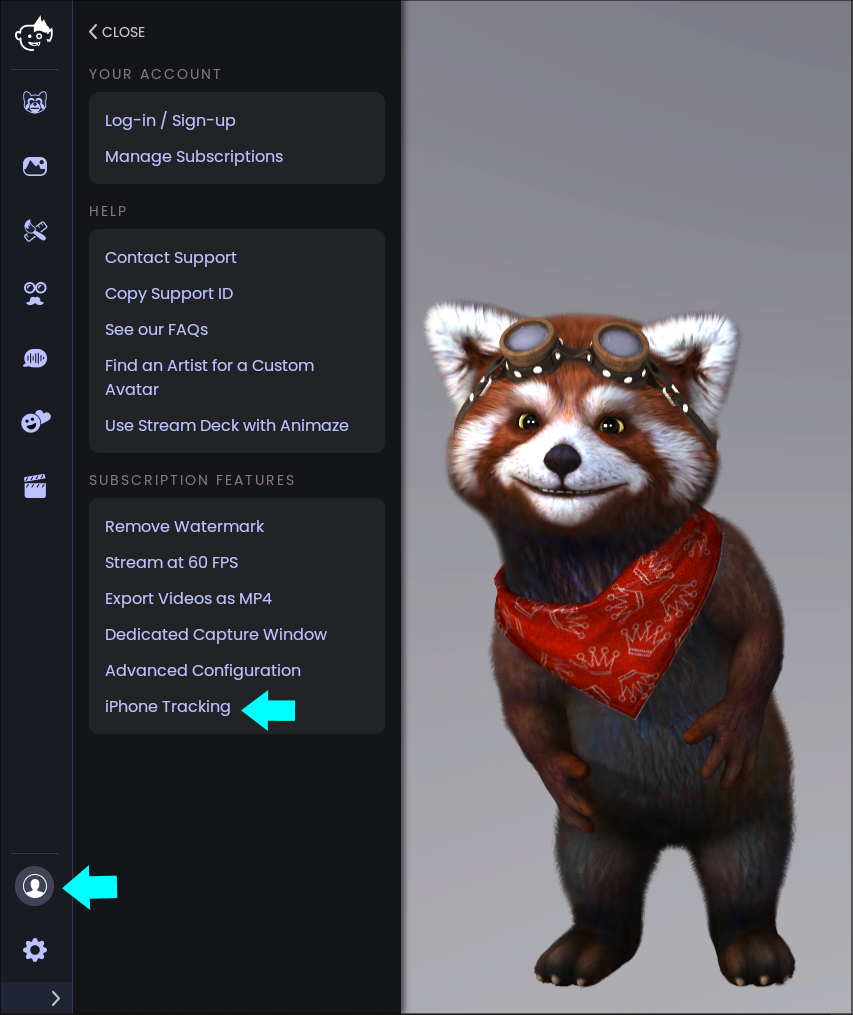 7. Click on Start Connection, then scan the given QR code using your iPhone, to pair them up.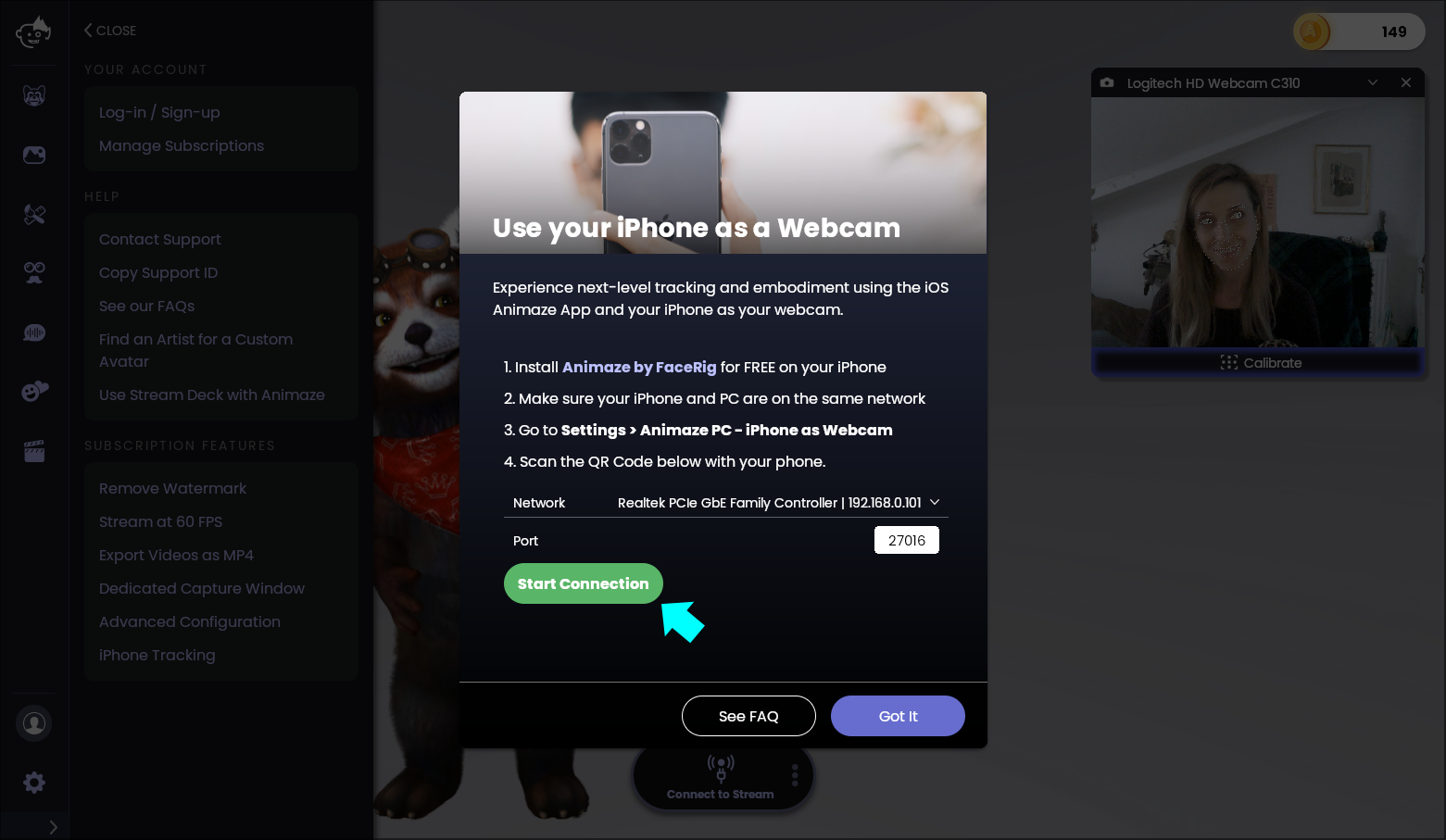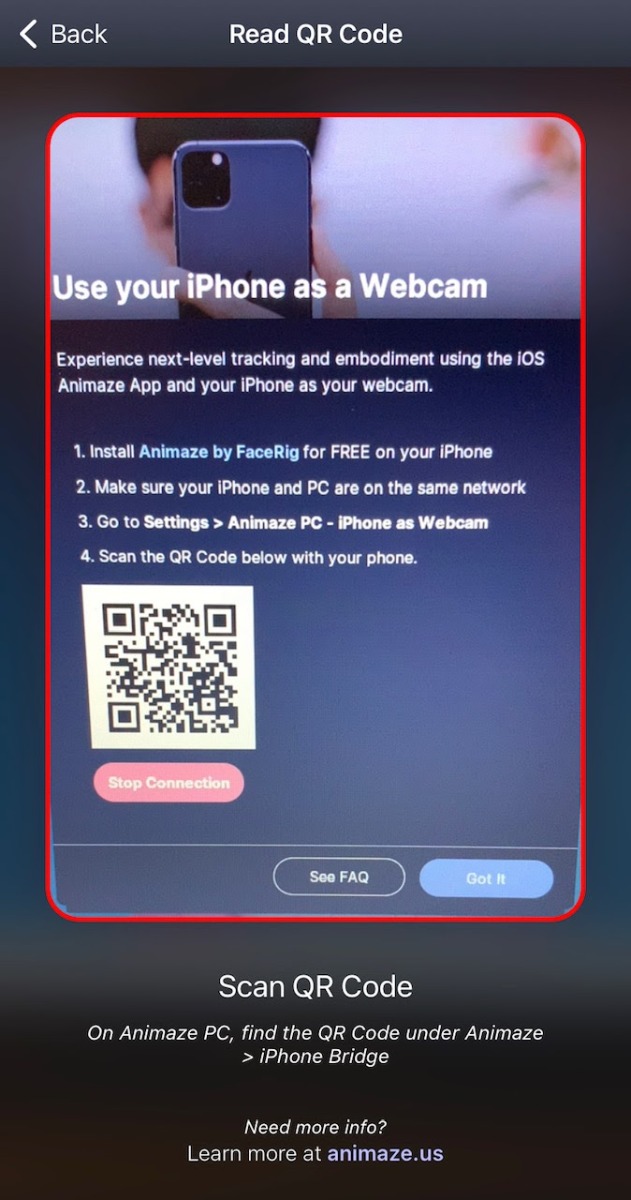 8. Your phone is now connected to Animaze PC!