Animaze FAQ | Learn how to use Animaze by Facerig
Animaze Desktop: How can I change backgrounds?
You can change your background in Animaze by following these steps:
1. Click on the Backgrounds icon in the left menu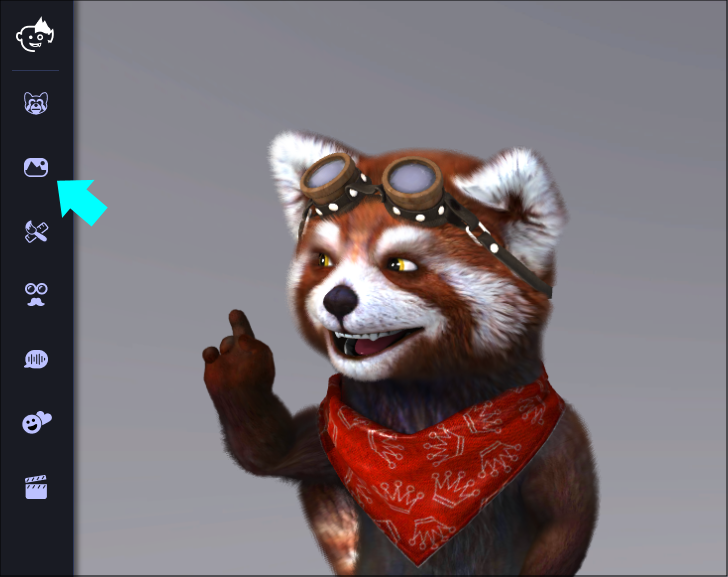 2. The Backgrounds gallery opens. There are 2 tabs: All Backgrounds & Imports.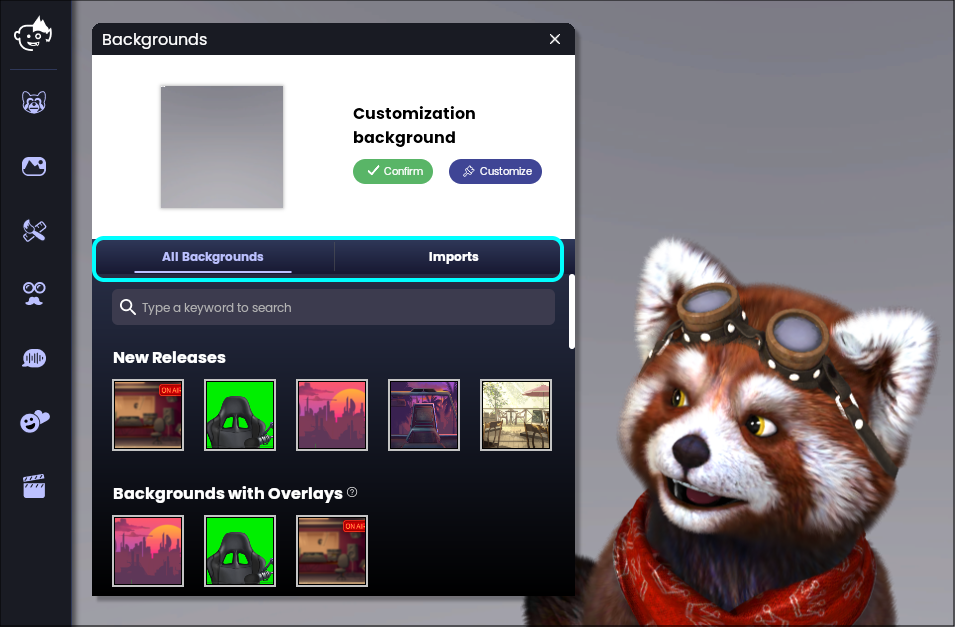 3. Select the Background that you want to load and then click Confirm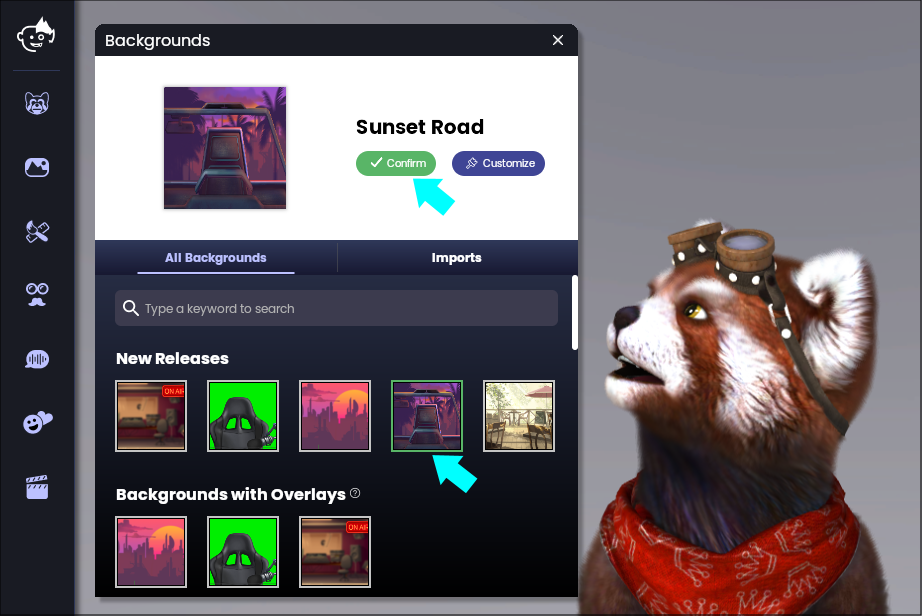 5. The selected Background is now loaded!