Animaze FAQ | Learn how to use Animaze by Facerig
Animaze Desktop: Why does the screen look black?
If your screen looks black after you launch Animaze, you may have had an installation error. In most cases, reinstalling Animaze after a full uninstall will solve the problem.
To do this, go to your Steam library, into Animaze and from the Settings menu hit Manage and then Uninstall.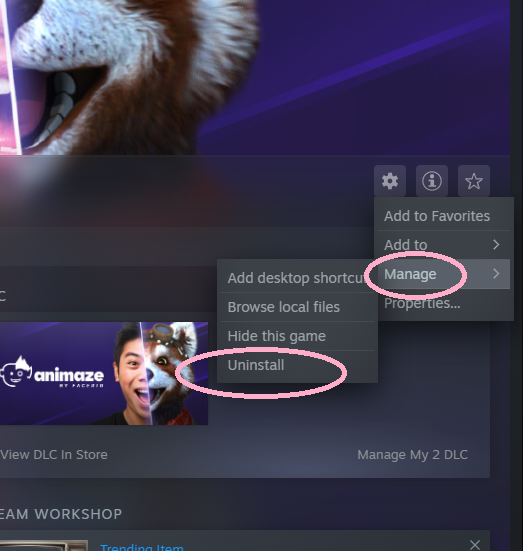 An extra prompt will ask you if you're sure you want to uninstall

After you uninstall Animaze from Steam, you need to delete the Animaze install folder from your hard drive to fully remove it before reinstalling. 
To do so, find the Animaze folder in your Steam directory (default filepath: C:\Program Files (x86)\Steam\steamapps\common\Animaze\. Delete the entire Animaze folder, then, re-install Animaze from Steam.
After this, re-install Animaze making sure you give it all the necessary permissions like described here