Animaze FAQ | Learn how to use Animaze by Facerig
Animaze Desktop: What are other ways I can make my background transparent?
1. Download the transparent background available HERE 
2. Open Animaze and import the image as a background
Backgrounds > Imports > Use a Photo as a Background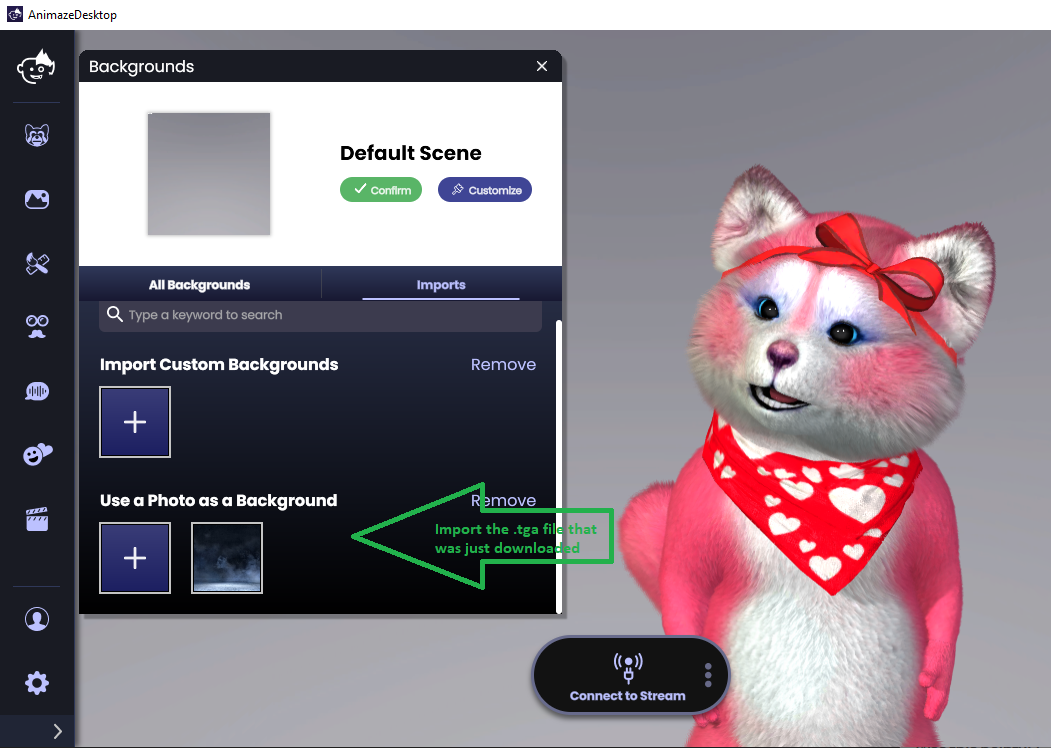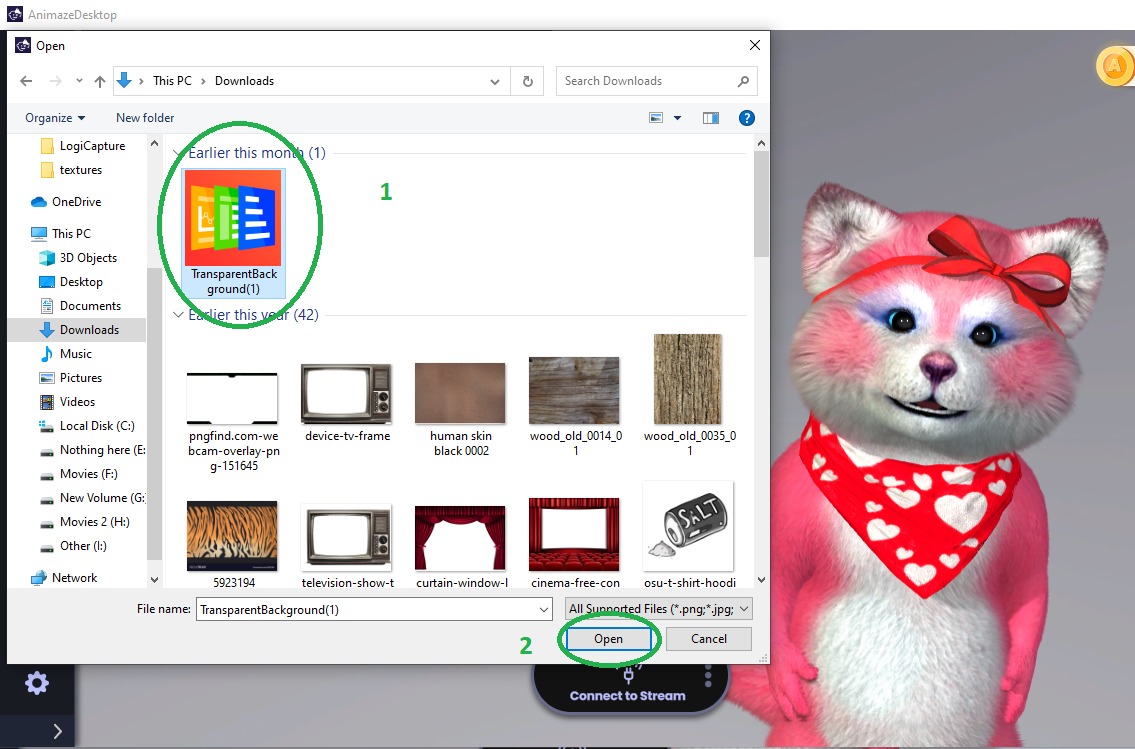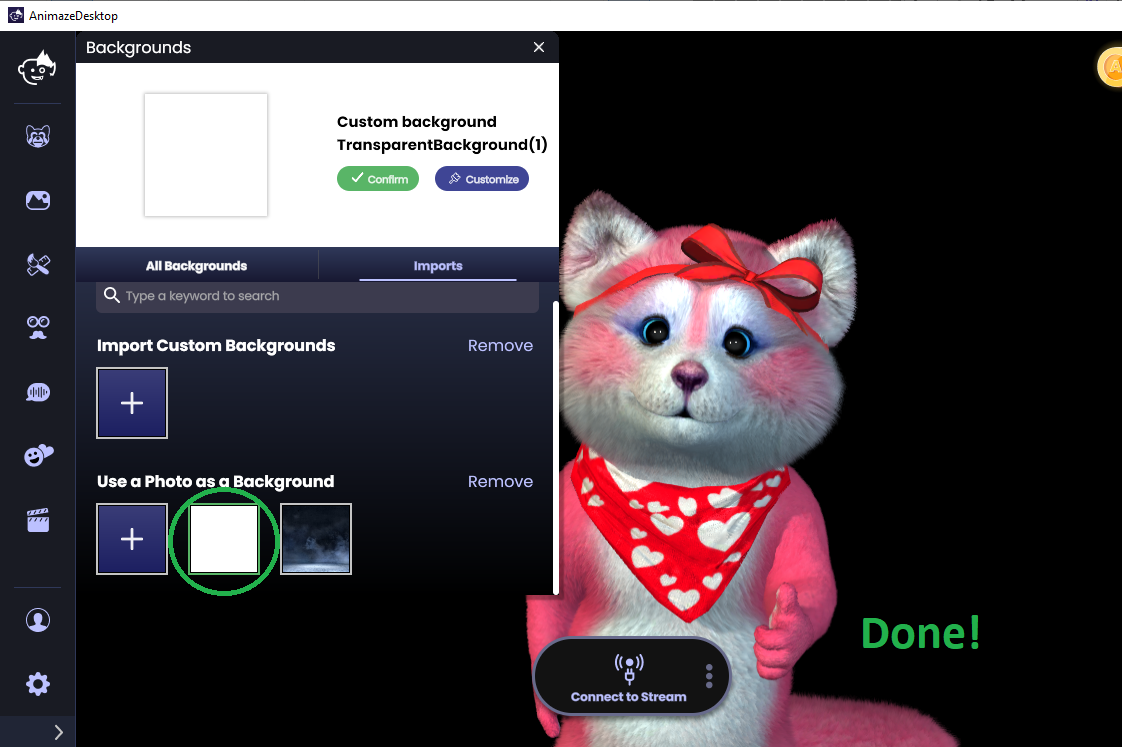 3. Start OBS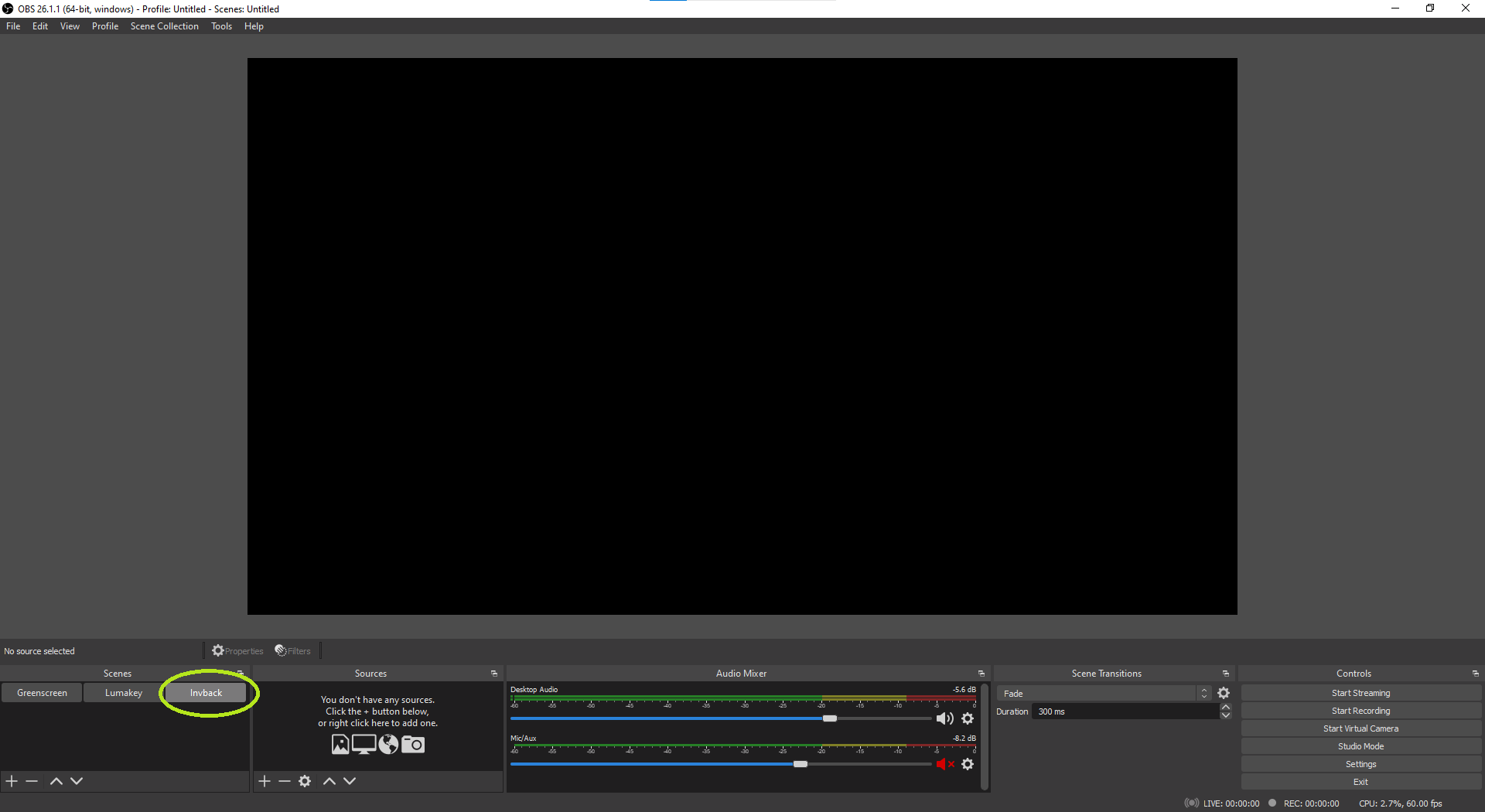 4. Create a Window Capture Device / Video Capture Device scene in OBS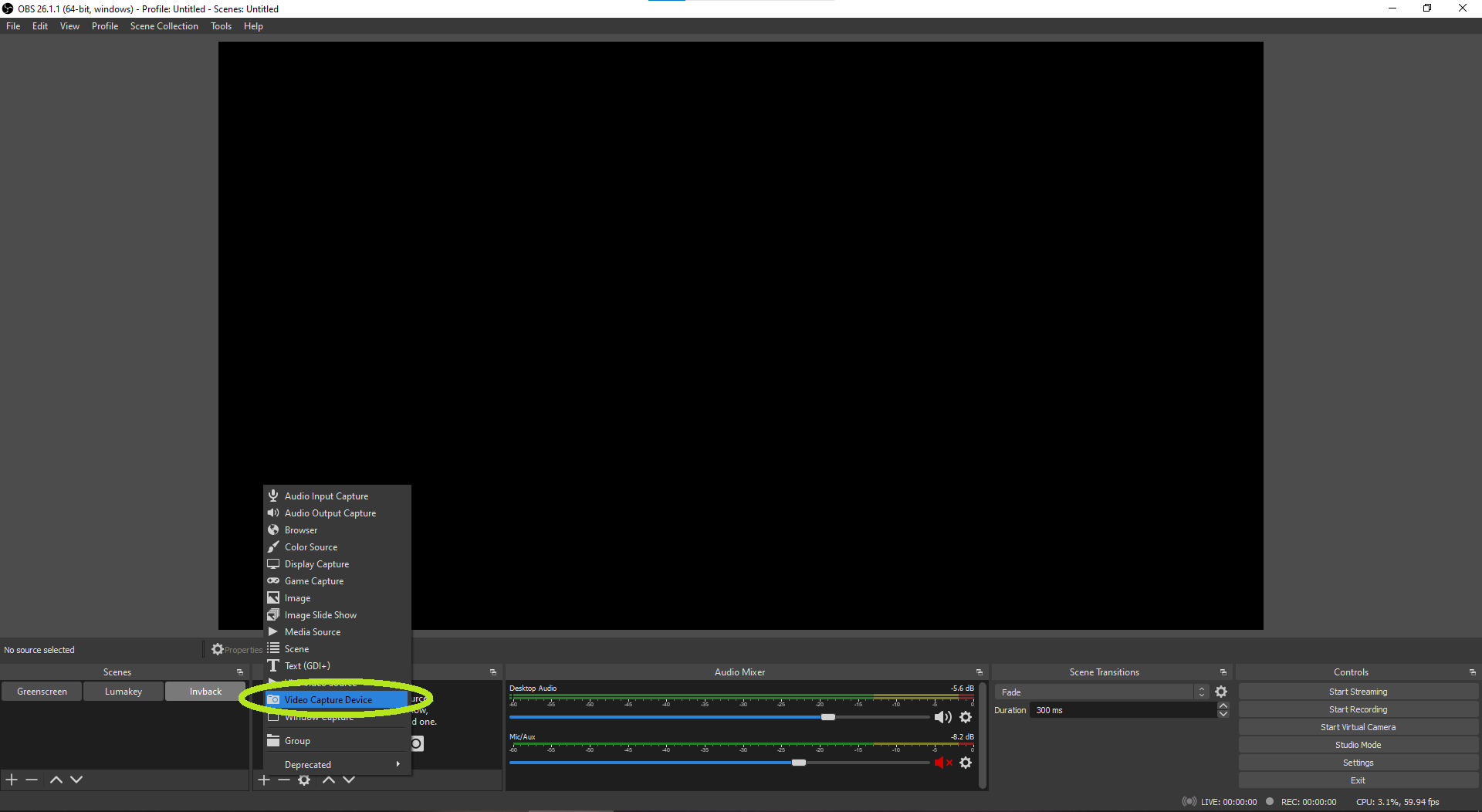 5. Select the Animaze Virtual Camera as the input device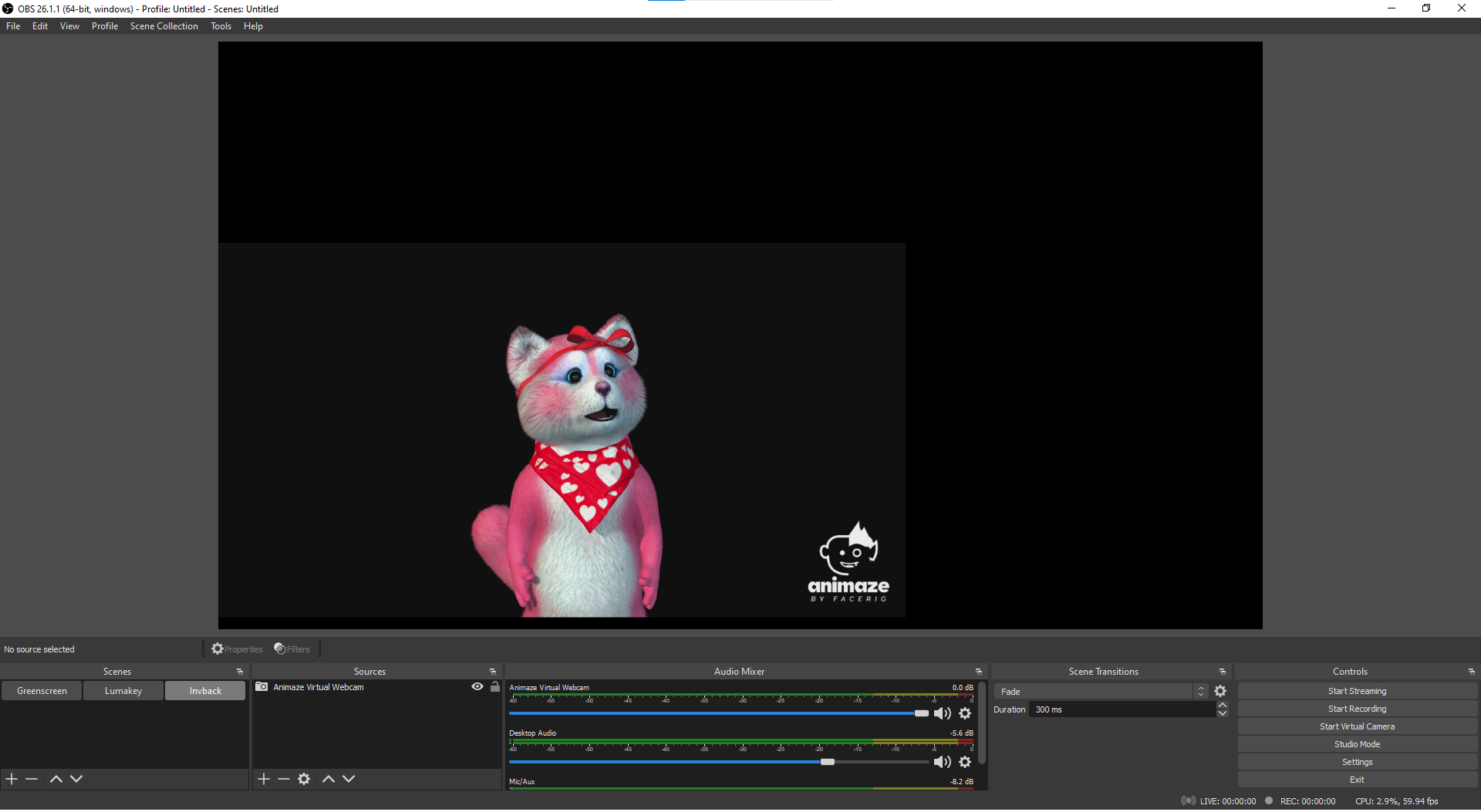 6. Press "Connect to Stream" in Animaze to start streaming to OBS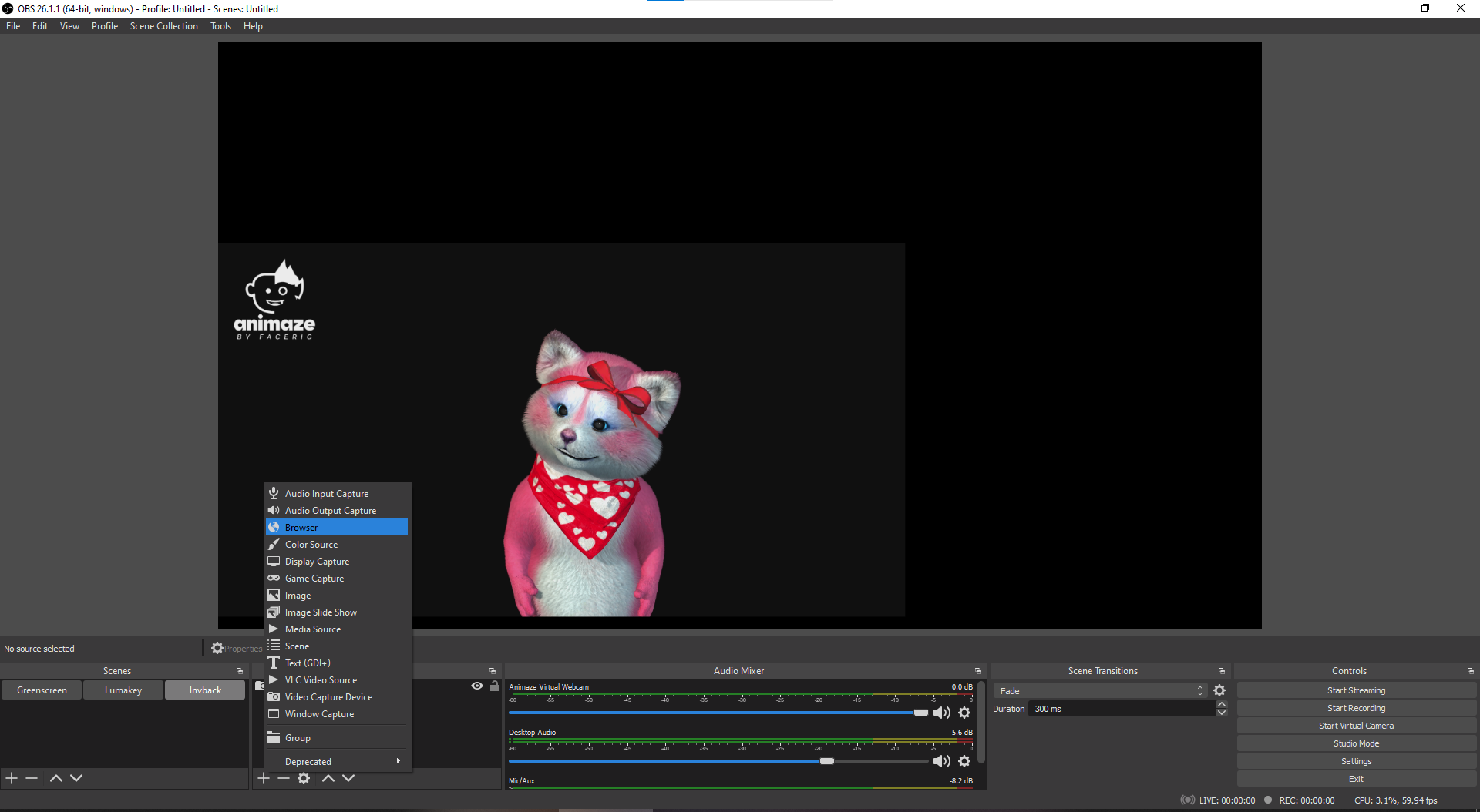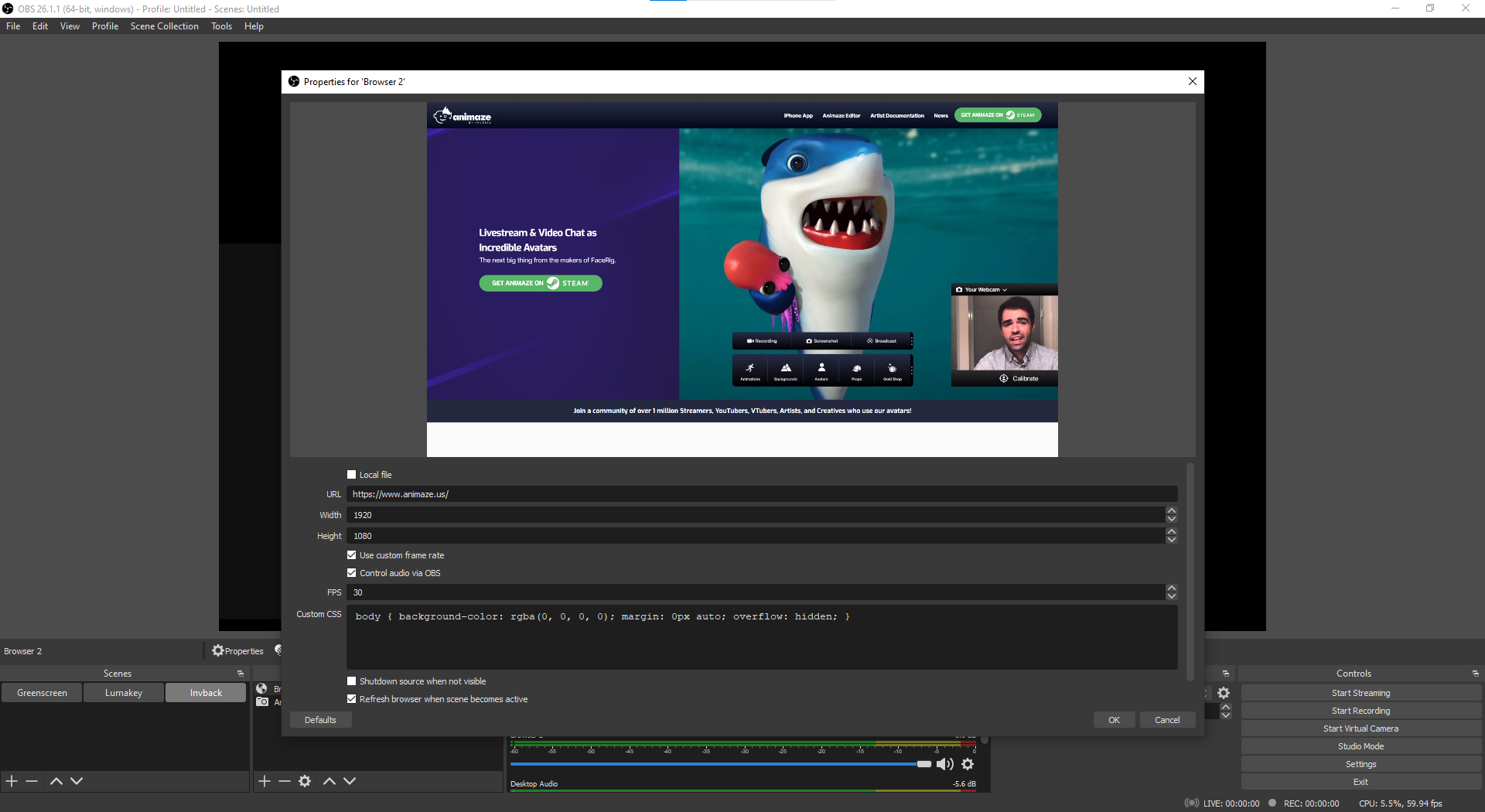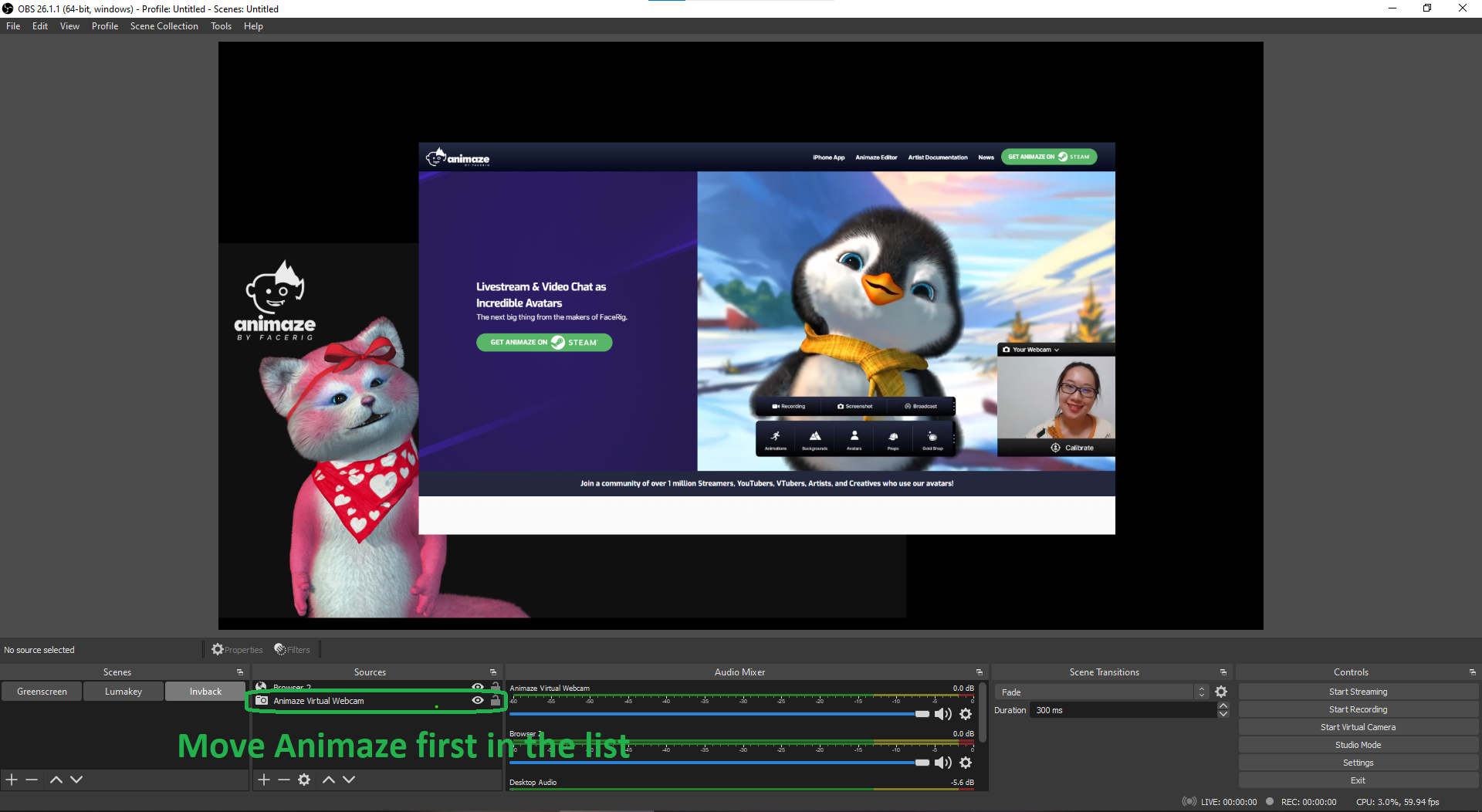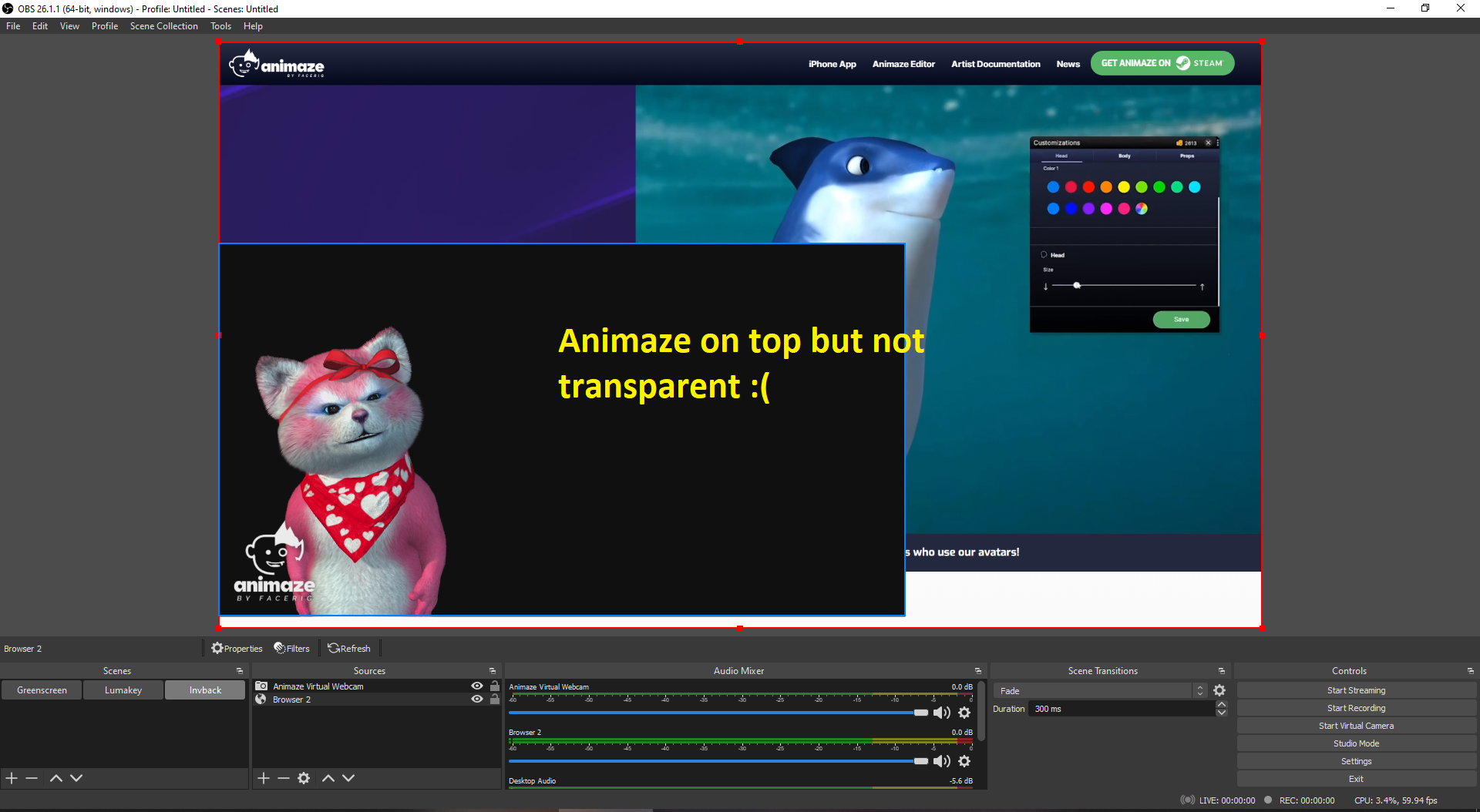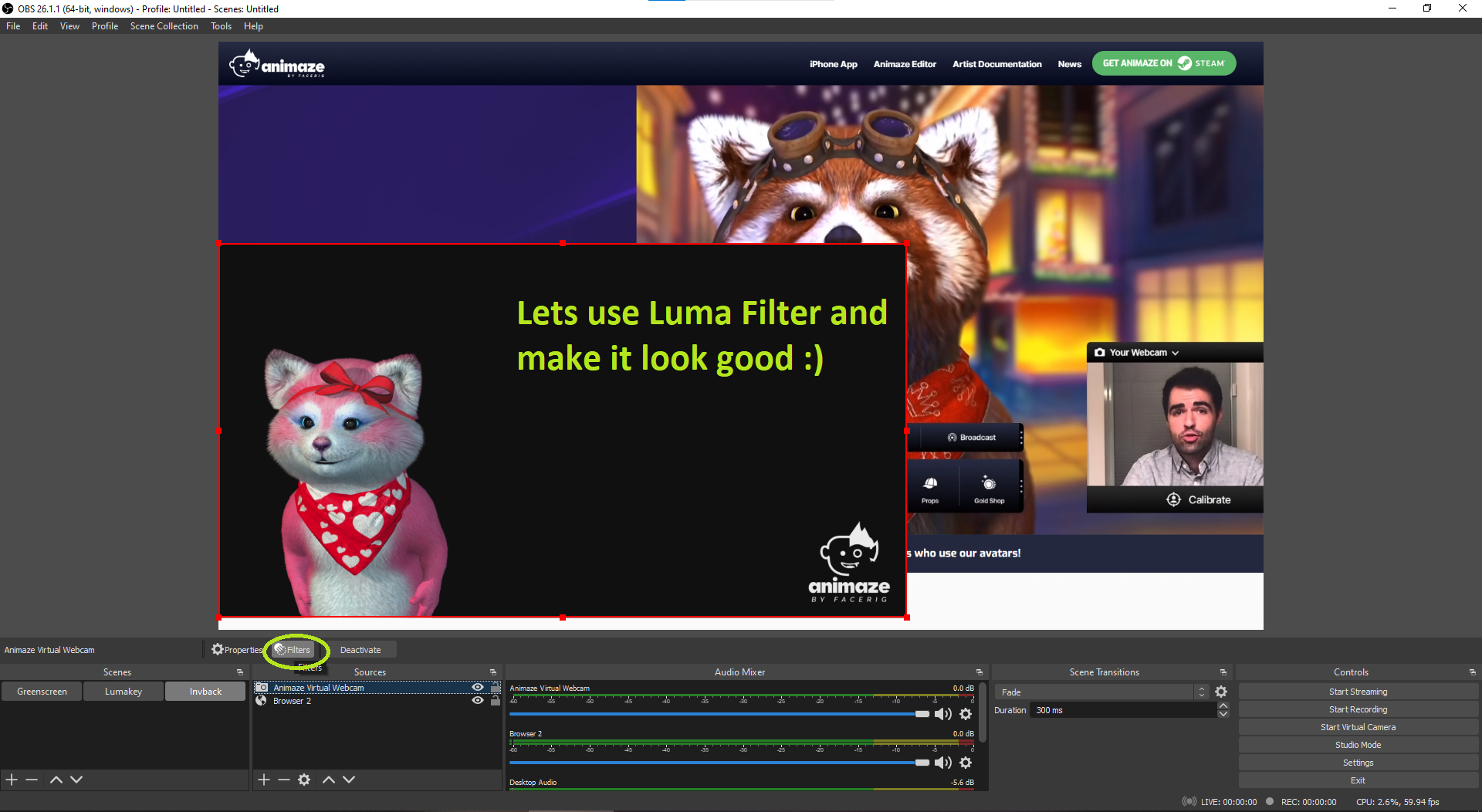 7. Go back to OBS
Right-click on the scene > Filters > Add Effect Filter > Add Luma Key filter > OK to save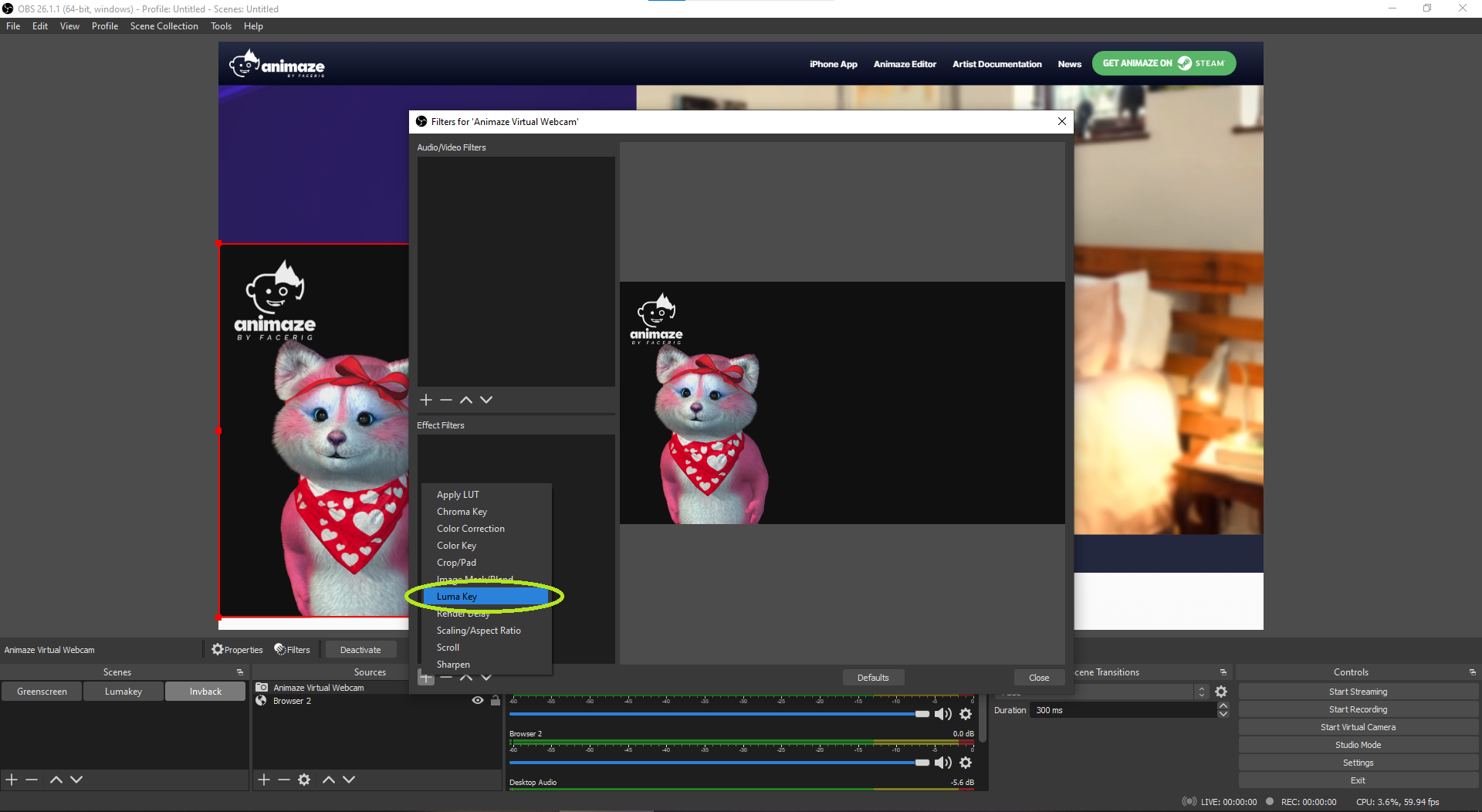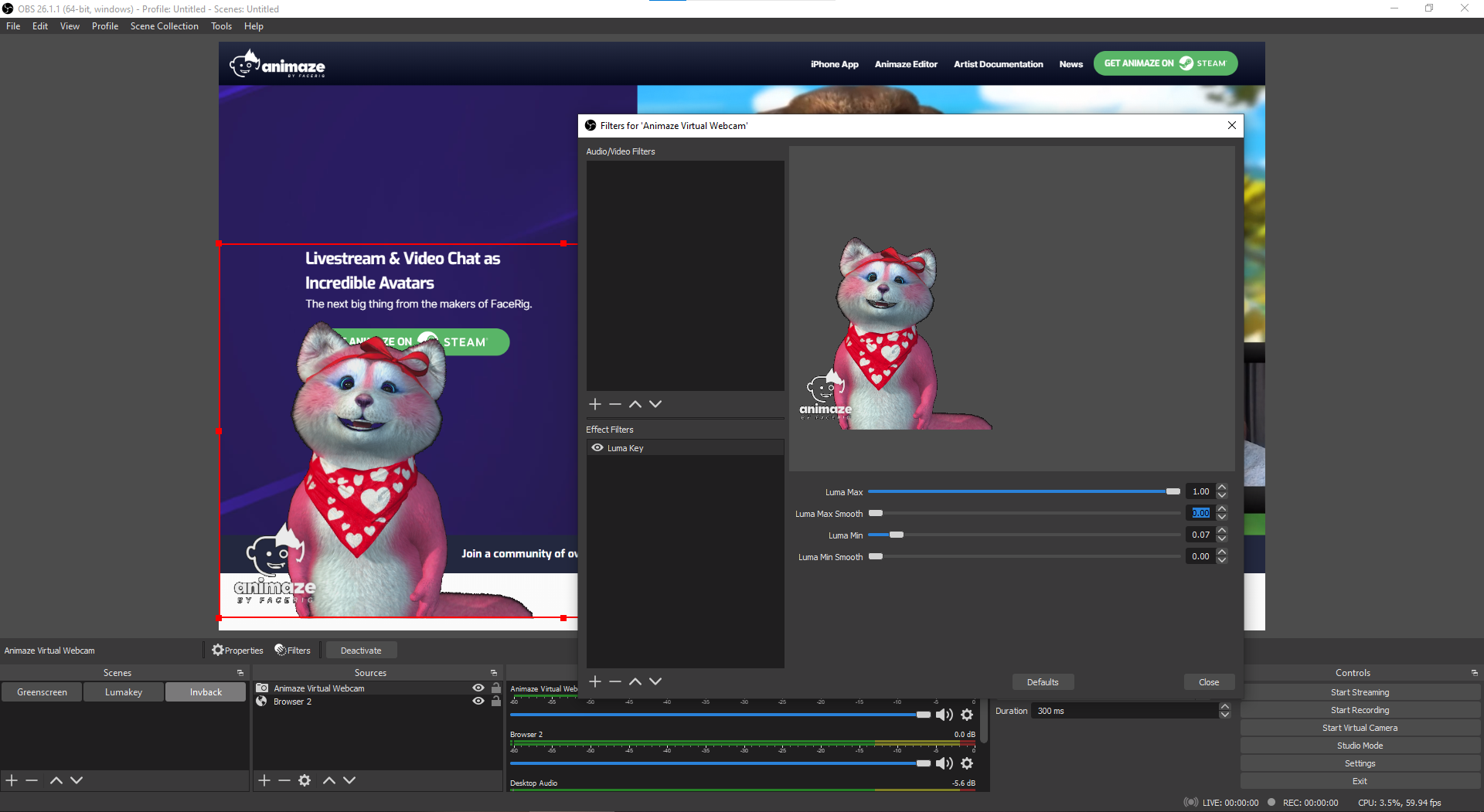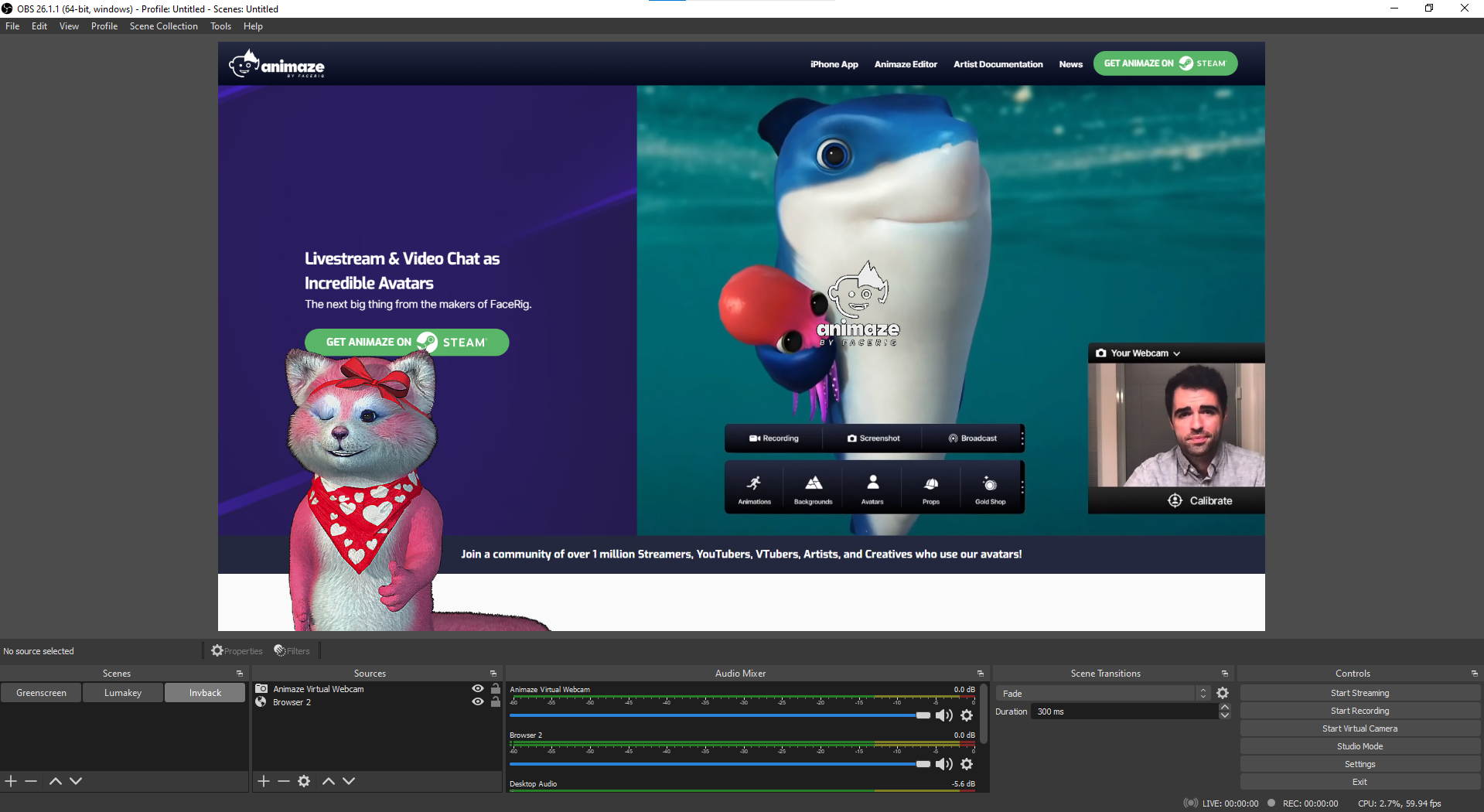 8. Still in OBS, create a new scene with image / game capture / display capture etc. as a source
9. After you save the new scene, make sure that the Video Capture Device scene is placed above the second scene that was created.