Animaze FAQ | Learn how to use Animaze by Facerig
Animaze Desktop: How to install the AnimazeVirtualCamera driver
Firstly, you need to have the Animaze app installed on your computer or laptop

In your Steam app, hit the right click on the Animaze app -> Properties -> Local Files - > Browse Local Files

Enter the BIN FOLDER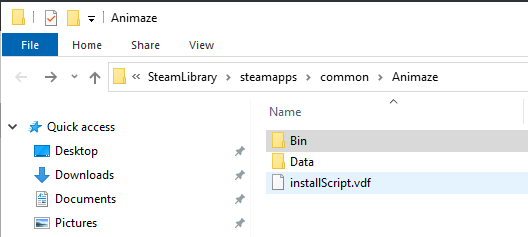 From the bin folder open the prerequisites folder and then go into the AnimazeVirtualCamera folder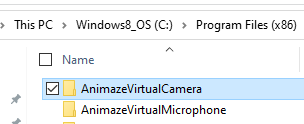 Double click on the "install" Windows Batch File to run and install the Virtual Camera driver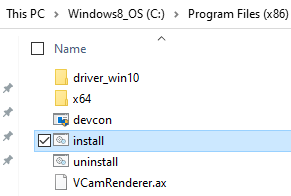 If you encounter issues with the Animaze virtual camera or if you see the FaceRig Virtual camera you can try following the steps/criteria:
Make sure that your operating system is up to date and upgraded, as our new Animaze virtual camera requires Windows 10 and at least version 1903.
Make sure that your webcam drivers are up to date and restart your system.
As an alternative, you can also switch the USB ports of your webcam (for non built-in webcams) with a different one on your computer
We are working to upgrade the virtual camera use. To be sure that you are to stream, we have included the FaceRig virtual camera as a backup.